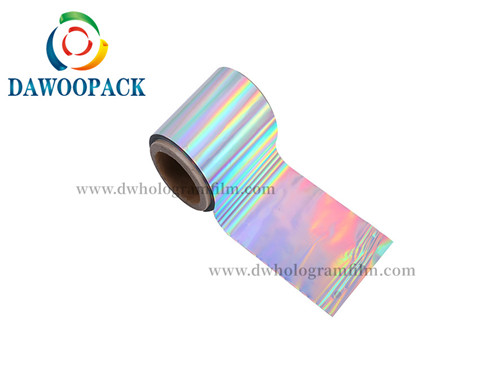 DW06 big rainbow design pet hologram film,PVC hologram film from DAWOO PACK CO.,LTD.DW06 is D38 hologram pattern,This image master main for seamless pet hologram film,The sticker lable company interest in 1020mm width or 1090mm width PET hologram film or PVC holographic film.For make anti-counterfeit label material.Especially the rainbow design,Then DAWOO PACK create big rainbow design DW01.The maximum width of our DW01 rainbow design seamless PET holographic film/PVC hologram film is 1300mm,normally produce 1090mm width.DW06(D38) rainbow pet is very nice hologram design.
If you want buy 1090mm width high quality seamless pet hologram film and PVC hologram film,or interest in big width seamless rainbow hologram film,welcome contact with us.
rainbow pet holographic film is widely use for many high quality luxury product wrap.hologram paper company can do lamination holographic paper or transfer hologram paper,printing company can do uv print or offset printing on it.the final hologram paper box can wrap cigarette,cosmetic,toothpast etc.
rainbow pet hologram film with transparent color,we do metalizing zns on holographic emboss side,this zns metalizing layer can make holographic image very shine.the rainbow image show transparent effect: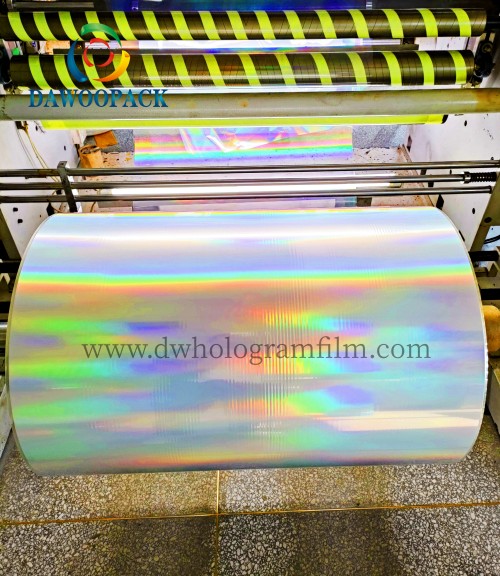 what is the maximum width for rainbow pet hologram film?
The maximum width for rainbow holographic pet film is 1300mm.