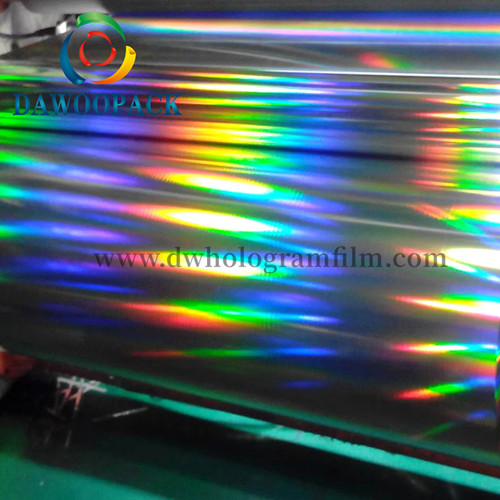 PET holographic film.
Shimless lamiantion Rainbow pet hologram film from DAWOO PACK CO.,LTD.
This kinds of rainbow pet holographic film include Lamination grade and transfer grade,our company main produce and sell seamless lamination grade.Our client use this product do cold lamination with good quality paperboard.
pet holographic film is a laser holographic film using pet film as a laser imprinting carrier. Due to the stable performance of pet material, good printing adaptability, and compliance with environmental requirements, pet holographic film is the most widely used material in the market at present. It can be bonded to cardboard, and after printing, it can be made into various packaging boxes, handbags, etc. It can also be used for various types of soft packaging, such as food packaging, and can also be bonded to various types of adhesive materials, making laser adhesive labels. The pet holographic film produced by our company includes pet holographic composite film and pet holographic laser transfer film. According to different patterns, pet holographic film includes plain seamless laser film(rainbow pet holographic film), light column seamless laser film(pillar of light), patterned seamless laser holographic film, plain surface laser transfer film, light column laser transfer film, and so on.
Pet holographic film materials have been widely used in various industries, such as food, medicine, daily chemical products, tobacco and alcohol, clothing, gift packaging, and decorative materials. Beautiful and bright, suitable for printing stickers or paper boxes on the outer packaging of advertising products to attract consumers. Under the irradiation of white light, products decorated with laser film can display colorful product logo images, text, and background patterns when viewed from different angles due to different diffraction angles, which has a strong visual impact on consumers.
Hologram master type:DW06&DW01
Thickness:16micron,23u,50um
Maximum width:1090mm
Length:1000m-12000m/roll
Price:Please check it with us.
Delivery time:within 15 days
Shiping way:by air or by ship
Package:fumigation wooden pallet/plastic pallet
transparent pet holographic film 16 micron: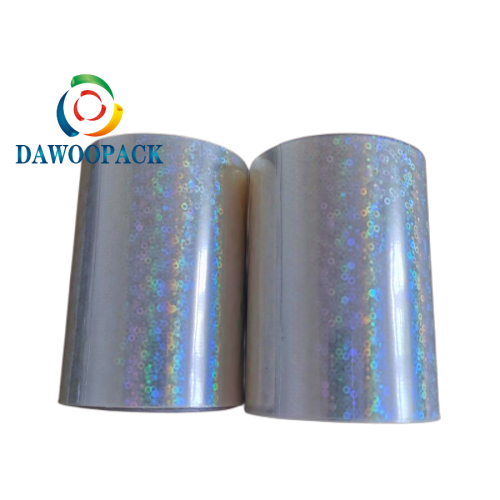 high quality Pet holographic film in roll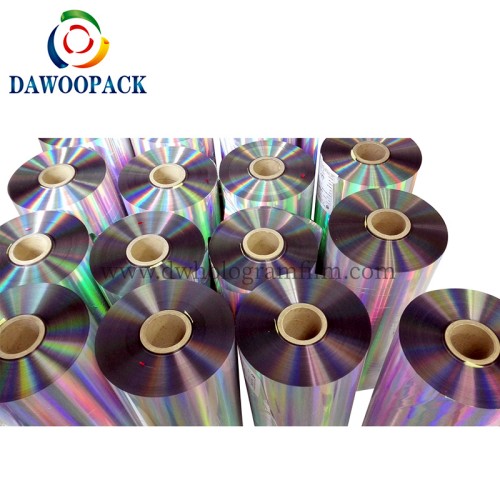 pet holographic film sample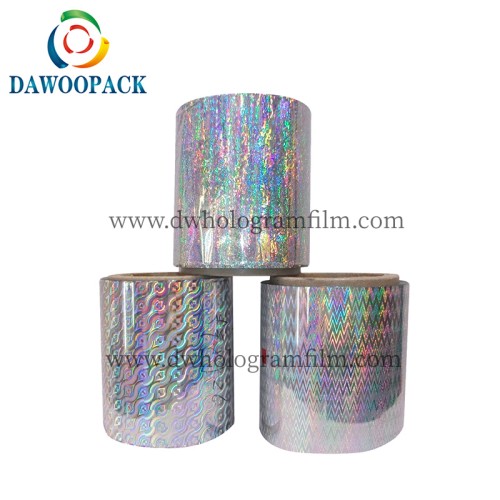 pet holographic film light pillar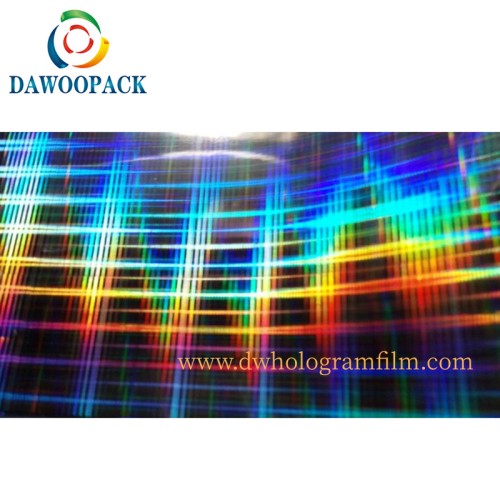 pet holographic film is iridencsent plastic packaging material,it is very shine,this holographic packaging film can protect your brand and make your product bright and colorful,let your brand gougeous.please below picture,you can see our holographic pet film image: