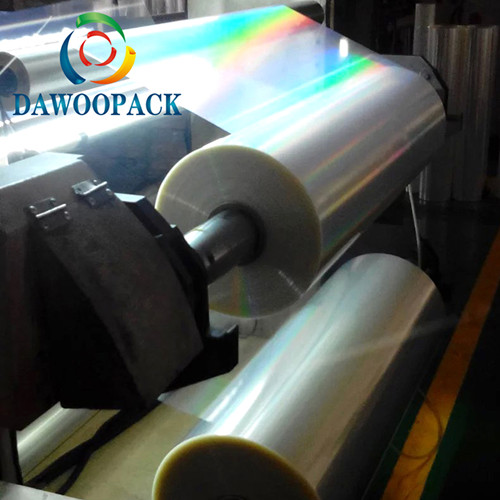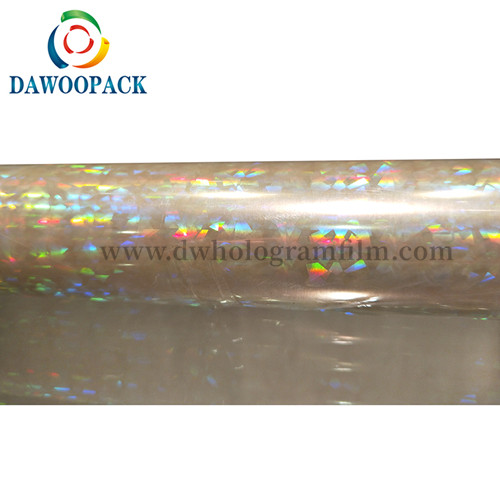 transparent pet hologram film,DAWOO PACK CO.,LTD supply hologram clear pet film,transparent holographic vinyl laser foil for lamination and printing.Also named transparent holographic lamination pet film.This is one kind of metaliised holographic film,different with aluminum silver metalized film,it is ZNS metalized with transparent color.
transparent Holographic Film,Holographic Transparent Film can cover and protect the object surface.The original image on the product surface can be seen clearly.It is not easy to be damaged.The holographic patterns provide security function to achieve anti-counterfeiting.Transparent Holographic Foil can be use together with all kinds of papers and its subsidiary, PVC & PET products, in order to produce wine bag, cosmetic packaging, cigar packaging, food packaging and etc.
Trsnaparent pet holographic master: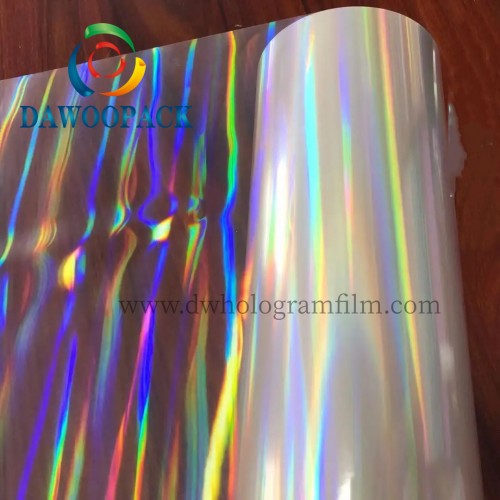 transparent cold lamination holographic film laminate with paper,or transfer transparent holographic film transfer to paperboard.